Best Waterproofing Services in UAE
Waterproofing is a very vital part of any project ranging from a small villa to a huge mansion. A defective waterproofing will affect the overall efficiency of the building and creating hustle for you. However, this problem can be eliminated forever by employing a well experienced and qualified waterproofing specialist agency.
Al Khor General Maintenance & Contracting  does not believe in fulfilling customer requirements, instead exceeding them to the utmost level. What sets us apart if our experience, professionalism, code of conduct, and top-picked experts of the field, empowering us to be known among the dominant waterproofing companies in UAE. Index covers a diversified range of waterproofing, including basements to roof-top systems . Over the past 20 years, we have satisfied unlimited number of prestigious clients with our Different Membrane waterproofing service, Combo PU Spray Roofing systems, Polyurethane spray systems, and Poly-urea spray systems.
Also, we do not limit ourselves to specific site only; we undertake all kind of projects like villas, buildings, restaurants, all federal buildings ,malls, theme parks and buildings by private developers .
We recommend and execute the new basement waterproofing with different membranes such as BITUMEN SBS MEMBRANES, PVC MEMBRANE LINERS, EPDM MEMBRANE LINERS & HDPE MEMBRANE LINERS. The liner / membrane recommendation is depends on the water table, hydro static pressure, depth of basement, consultant / client recommendation etc.,
We work differently.
Waterproofing company in Dubai
Roof is the most vital part of all buildings which is the most exposed structural member which exposes to different climatic conditions like heat, rains, cold seasons. Roof has to provide protection from all these seasons and in addition Roof has to protect other natural causes like condensation ,thunder and storms.
Hence Waterproofing and insulation material selection and application are the most critical part for any project to safe guard rich interiors and furniture inside the buildings. All clients / consultants will have to recommend not only the suitable roofing systems but also the experienced application agency.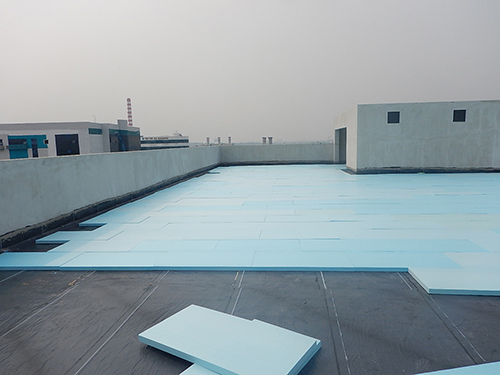 Wet areas like Bath rooms, Kitchens, Balconies are very important areas of any building where a small mistake in selection of material or application agency will lead to damages of interiors and financial loss to owner of property.
Al Khor General Maintenance & Contracting undertakes different protection liners for wet areas such as TORCH APPLIED BITUMEN APP MEMBRANES, & LIQUID APPLIED SYSTEMS such as Cementitious liquid , Polyurethane liquid systems.
Cementitious liquid system is very effective system to all projects in UAE because the bonding to concrete surfaces is very effective and scratch resistance is good and complications are less especially at details like pipe penetrations, outlets and other penetrations due to presence of fabric reinforcement at all details.